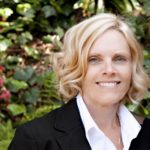 I was born on Valentine's Day. ​So I have always loved
red and pink hearts,
cupids,
silly, cheap valentines that come in boxes,
making valentines with ribbons and lace,
flowers,
and of course–
expensive chocolates.
In 1976 I received a box of Sees candy (hand picked, all my fav dark choc) and two yellow tulips left at my doorstep, with a little hand scribbled note, "Happy Valentine's Day, Gene Taylor" a guy I had met earlier that week in the quad at Occidental College, and later married.
I loved school and I still love to learn.
I wish I could study in several different fields. However, in college I chose biochemistry and in graduate school I studied pharmacology and nutrition. I got my master's in Education while in my 50's.
I grew up in the era when society told women that they needed and could do more than just be a mother.
That was a strong drive for me. And I wanted to be a doctor. I had planned on leaving my kids with babysitters, had even asked my sister if she would be interested in watching my kids, so that I could be "more than just a mom".
After interviewing with a female doctor, and talking with her own daughter about how she was raised by several nannies, I chose not to go on to a medical career.
I desperately started searching for that career that would allow me to be a mom and more than a mom.
I never found that career, but I found that being a mom was more.
I have five kids.
I have six grandkids.
After sending two kids through the public school system, I jumped into the water with homeschooling. I began with my third child, at the age of seventh grade, and then quickly added my fourth child who was in fifth grade.
All have moved on to college successfully.
I love homeschooling. I get to continue to learn. It is a job. I get paid, but not in monetary ways.
I love to write.
I love to read, but feel a little guilty reading fiction, or books with no value. (humor is a value)
I am a Mormon. I love studying the gospel, and Hugh Nibley is one of my favorite authors and teachers. It is a religion that has depth and breadth that gives me reason to search for greater light and knowledge.
I am a blonde in so many ways.
I am a native Californian, second generation.
I love to walk and hike among the oaks with my husband and german shepherd — and collect everything nature — rocks, sea shells, acorns…
I'm not sure what I'm going to do with my master's in Education — specializing in eLearning.
I don't want to get old, but want to keep pace with technology.
Yet, my overall goal is to become a better person and help others.
I am seeking Zion.
Contact:
deila@eveoutofthegarden.com
Disclaimer
This site is not affiliated with or owned by the Church of Jesus Christ of Latter Day Saints and I do not seek to influence or gather members of the Church. I started Eve Out of the Garden as a place to record my thoughts as I search for greater truth and light and acknowledge that my thinking can change during this process. The content covers many areas of my life — homeschooling, homesteading, health, faith, family history, marriage, raising kids, online learning, nature, science, nutrition, education, and just about anything you might find as a mortal on earth.