It's the next generation of homeschooling, and my granddaughter is going to partake. Or maybe I should say, her mom is going to partake. Her little girl has been in kindergarten this year. Not all bad, not all great.
I have sat with my granddaughter to help her get her homework done. I watched her hurry through the very boring photo-copied worksheets. Her handwriting got larger and sloppier as she filled in the correct answers. She quickly scribbled over the boring little pictures she was supposed to color.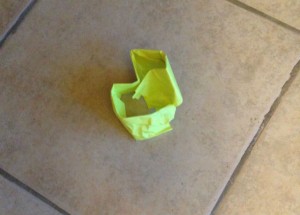 At school, in front of the class, her teacher told her that if she didn't learn to raise her hand, she would have to repeat kindergarten. There were some good things too. It's a charter school. They wear uniforms and have a good mission statement. But a statement does not always translate into success for a child.
My granddaughter brought her report card home, and when she found out she got a "B' in handwriting, she was dismayed. Her mom found the crumpled report card in the trash.
These were some of the things that sparked the homeschooling option.
I am gathering my curriculum for first grade, because I have already been down this road. Here are some of my favorites and some new options:
Homeschool First Grade Curriculum
History:
Story of the World, activity book, vol. 1
Additional Reading to do with your child:
(links to my affiliate account with Amazon:)
The Trojan Horse
Children's Illustrated Bible
The Odyssey for kids
Greek Myths
for kids
Classic Myths
to read aloud to kids
Egyptian Myths
Black Ships before Troy
for kids
Chinese Fairy Tales
Fairy Tales of India
The Kings Drum and Other Stories
The Five Chinese Brothers
Reading:
Phonics Pathways: Clear Steps to Easy Reading and Perfect Spelling [Paperback] (for beginner readers — starts with phonics) (links to my affiliate account with Amazon)
Reading Pathways: Simple Exercises to Improve Reading Fluency [Paperback] (if your first grader is already reading) (links to my affiliate account with Amazon)
Writing, Grammar, Spelling:
The Complete Writer: Level 1 Workbook for Writing with Ease (The Complete Writer) (links to my affiliate account with Amazon)
First Language Lessons Level 1-Paperback (links to my affiliate account with Amazon)
Sequential Spelling — start at Level 1
Math:
I recommend any of these, because each child responds differently to lessons in Math.
Math In Focus (Singapore Approach)
Supplementary and Fun: Life of Fred Mathematics books — Start with Apples
Science:
The Magic School Bus videos [you can stream these on Amazon Prime] (links to my affiliate account with Amazon)
[Try Netflix as well]
Other Activities:
Choose whatever your child would enjoy.
Music lessons — piano, violin
Horseback riding lessons
4-H Club — raising livestock, rabbits, goats, etc.
Art lessons
Weekly Plan
Monday – Friday: Math, Reading, Writing/Grammar
Tues and Thursday: History
Wed and Friday: Science
Field Trips: As often as you can
**Remember when you homeschool, you will complete your studies in a much shorter time period than public school. Don't feel like you are not covering as much, more likely you will be covering more.