Here's another Book of Mormon Gold Plates project for your kids. We did this one with our Primary class. But it would be a great project for celebrating the Feast of Trumpets.
First we made some rice crispy treats in a large flat pan and cut them 6″ x 8″ and about an inch thick. Then we wrapped them in foil and stacked them up like the gold plates. Next they went into a plastic zip bag.
The day before class my strong armed husband dug a hole and found a flat rock to cover it. Lucky for us the church is located near a nice rural area with trees.
Just before class we put the pretend plates in the hole with a pretend sword of Laban and some glasses and Liahona. During our lesson, we had the kids "write" on the aluminum plates with a nail. Then we collected them and put them in a plastic bag. Next we took the kids outside and helped them locate the secret place, explaining how the gold plates had been hidden away. Once they had uncovered the hole in the ground, we exchanged the plates they had written on with the rice crispie treats. And everyone was happy.
Materials:
Aluminum Foil Pans
Scissors
Nails
Rolling Pin
For Rice Crispie part"
Rice Crispie Treats that you make
Aluminum Foil
Plastic Bags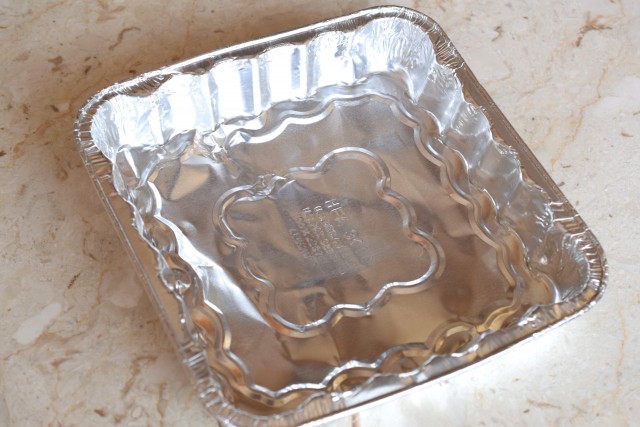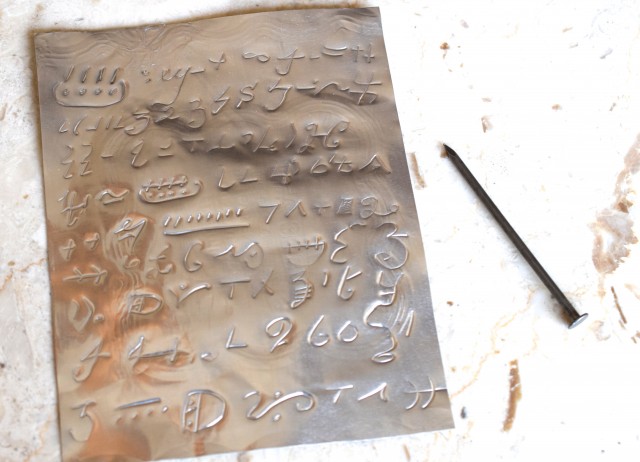 After we removed the edible plates, the kids put their facsimile plates in the hole and covered it back with the flat rock. The week before, the kids had made their own pretend metal  plates by engraving on foil with a pencil.
You have a couple of options for that project. One is to used gold contact paper on cardboard. The second one, shown here is to use aluminum foil pan bottoms. We had a stack of those disposable pans, so we cut the bottoms out and used those. Aluminum foil wrapped around cardboard also works fine.
Additional Helps:
Feast of Trumpets and celebrating the day Joseph got the Gold Plates
The other Gold Plates project is located here.
Neal Maxwell Facts about the Gold Plates