I've noticed some pretty expensive beard oils out there, so I decided to make my own. Especially since my husband decided to ban the razor for awhile. I have my own little apothecary here, so it was easy. First, I wanted an oil that does not feel too oily — and an essential oil that has a good earthy smell.
Start with a carrier oil — which means a natural oil that carries the added scent. You may choose from sweet almond oil
,  jojoba oil
, or sunflower seed oil
.
Next buy some essential oils that suit your fancy. I like lavender essential oil,
cedarwood essential oil
, sweet orange essential oil
, lemongrass essential oil,
 black pepper essential oil,
You will need a small glass bottle
— or blue 2 oz is nice too. I had some of these so that's what I used.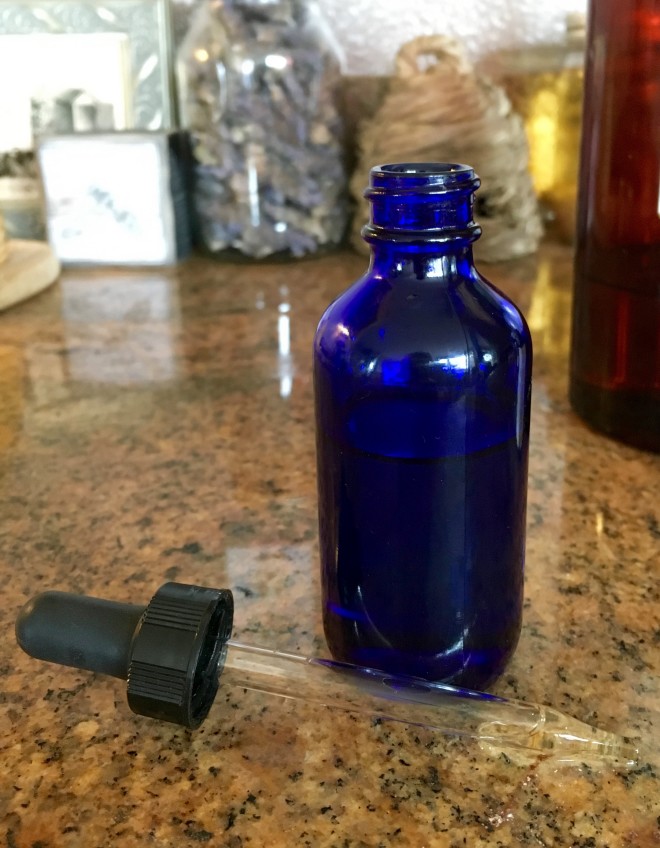 This is simple to make — Pour the carrier oil into the bottle and add the essential oils by dropper, checking the scent as you go. I used about 40 drops in 2 oz of almond oil.
Homemade Beard Oil
1 or 2 oz glass bottle
1 or 2 oz sweet almond oil or jojoba oil, or sunflower seed oil
20 – 40 drops of essential oil (I used 20 drops of lavender and 20 drops cedar wood in 2 oz of carrier oil)
How to use:  After a shower which includes washing your beard, towel dry your beard and then shake beard oil and apply only a small dime-size amount to your fingers and palm, rub them together and run them through your beard.